Until further notice, reservations are no longer required!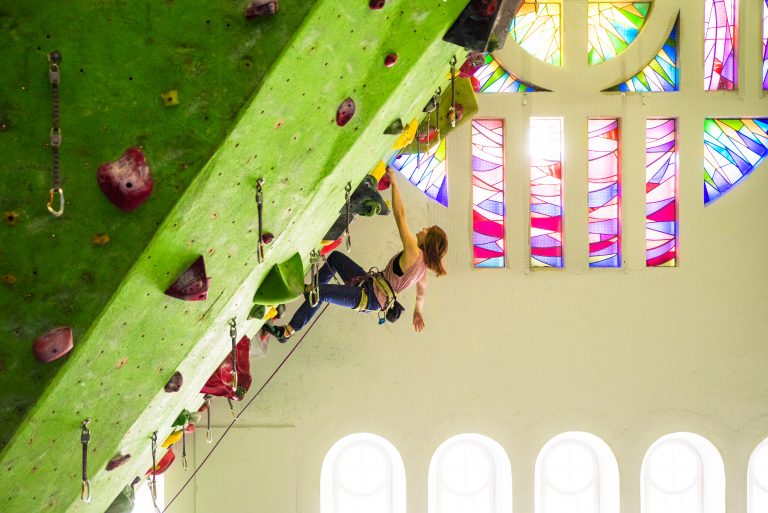 Due to the uncertain nature of the current situation, the procedures listed below can be changed without notice. We focus our efforts on ensuring the health and safety of our staff as well as creating an enjoyable environment for all.
Sanitary measures
Washing hands
Please wash your hands upon arrival and between each climb, as much as possible. We have installed a sink next to our entrance. The washrooms remain available.
Face and ropes
Many lead climbers have the habit of holding the rope in their mouth. Due to COVID-19 and other sanitary reasons, we must change our habits! Refrain from touching your face as much as possible.
Liquid chalk and chalk balls
Powder chalk is no longer permitted. You must use liquid chalk (available at the front desk).
Update: Chalk balls are now permitted for top rope and lead climbers. We continue to encourage climbers to use liquid chalk as much as possible before you start your climb. For bouldering, we still require liquid chalk!
Mask
Wearing a mask is now required at all time, both for adults and children ages 6 and up. Medical masks are preferred over other types.
Clothes and shoes
We no longer accept visitors to have bare feet or to be shirtless. We please ask to bring indoor shoes to wear in between your climbs.
Services and prevention
Reservation procedures
PLEASE REMEMBER TO KEEP A DISTANCE OF 2 METERS AND TO WEAR A MASK AT ALL TIME
Before arriving 
Please make a reservation before arriving
Upon arrival and at check-in
Once you arrive, please wash your hands at the entrance
When climbing
Wash your hands as often as possible
Respect the flow of traffic in the stairwells and on the floor
Respect the 2m distance
Avoid touching your face
When leaving
When the gym is busy, please plan to end your session 5 minutes ahead of time to avoid contact with the next wave.
Thank you for being patient and respecting your fellow climbers and staff!